PE & School Sport
Welcome to St Thomas's PE page.
Here you can find lots of information about our after school sports clubs and upcoming competitions.
Follow us on Twitter: @SportStThomas
School Games Awards
Our school has been recognised by the School Games Programme for the dedication and ongoing commitment to PE and School Sport within our school community. We pride ourselves on providing a rich sporting environment within school which supports children outside of their core subjects.
The 2019/2020 award has been presented to school for our committed participation and engagement with the School Games Programme during the first two school terms, up until the suspension of the programme.
The virtual award has been presented to school to recognise the ongoing promotion of sport and physical activity during the period when school wasd forced to shut. We have set home based challenges, used social media to communicate with our families and children, and have engaged with the National School Sports Week (delivered by Youth Sport Trust and Sky Sports).
Remember, stay fit, healthy and safe!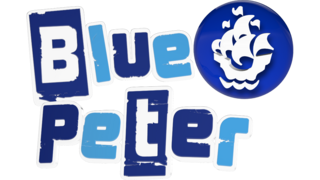 GET YOUR 2020 SPORT BADGE
Blue Peter are offering the chance to earn a Limited Edition sport badge.
Earn your 2020 Sport badge! To get your hands on this limited edition badge, all you have to do is try a new way of getting active, then send in your application form via the post. This is badge is only available during summer 2020, so what are you waiting for? Get your trainers on and earn it for your collection!
Follow the link below to find out how you can apply and earn your Blue Peter badge.
https://www.bbc.co.uk/cbbc/joinin/bp-sport-badge-2020
Well done to everyone who participated in the Youth Sport Trust National School Sport Week. There was lots of activities being shared on the school twitter, as well as links to other organisations who were supporting the occasion. Remember, it is more important than ever to stay active and healthy, particularly as we move into the summer holidays. If you want to learn more about the National School Sport Week, visit the below website:
https://www.youthsporttrust.org/national-school-sport-week-home
Youth Sport Trust Home Learning Activites
The Youth Sport Trust are providing free online resources which can help children be more active at home whilst they are not regularly participating in PE and School Sport. The resouces include images and videos.
Follow the link below to access the resources and encourage your children to have a go at them.
https://www.youthsporttrust.org/pe-home-learning
Return to PE for Whole School Re-Opening Guidance
Please see the attacheed document issued by the Association for Physical Education which provides guidance and support to schools and education providers regarding the return to PE lessons. This guidance identifies key barriers to PE provision and Coronavirus and also gives schools and teachers guidance on how PE and physical activity can take place as we plan to fully re-open in September.
As a school, we have identified key points from this guidance and will continue to plan and alter our current long term plan for PE to ensure that the subject can be delivered safely from September. We feel it is vital that young people engage in physical activity and continue to learn core physical skills which will enable them to develop as they progress through school.
Files to Download